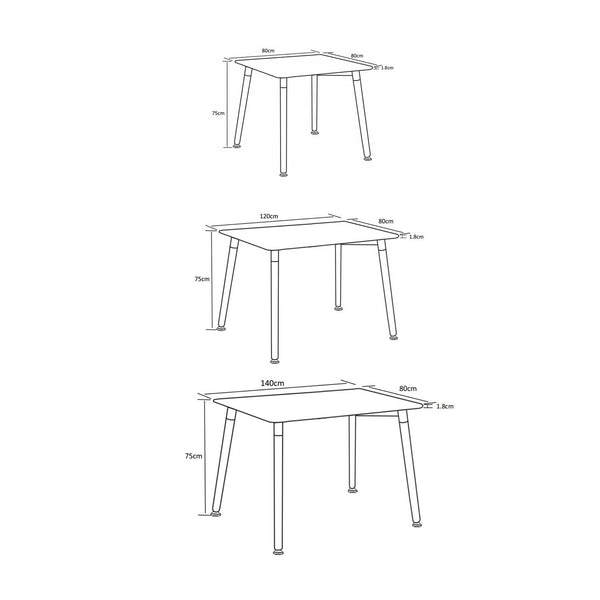 Material :
Manufactured Wood (MDF)
Level of Assembly Required :
Full
Additional Information:
Material Legs Base :
Solid Beech Wood
Delivery, Returns & Click & Collect
At Decofurn, we're committed to making your shopping experience as convenient and hassle-free as possible. Here's how we do it:
Delivery:
Enjoy FREE delivery directly to your home or office anywhere in South Africa when you spend R3999 or more. For orders below R3999, delivery costs will be calculated at checkout.
Need your items assembled? Our friendly delivery team can take care of that for a small fee. Add assembly to your purchases at checkout, subject to availability in your delivery area.
For delivery time estimates, visit our Delivery for Online Purchases page.
Click & Collect:
Collect your order from a Decofurn Collection point near you. It's free and convenient!
For more information on how Click & Collect works, check out our FAQs page.
Returns:
We want you to be happy with your purchase. That's why we offer a hassle-free returns policy.
Return unopened and unused items within 7 days of delivery or collection.
For online returns, email us at returns@decofurnsa.co.za.
Please note that fees may apply. Please refer to our full Returns policy here for full terms and conditions.
At Decofurn, we pride ourselves on providing excellent customer service. We're committed to making every step of your shopping journey with us as smooth and enjoyable as possible. Shop with confidence and convenience - every time!
Betty table
I love it, the size and everything is perfect 👌
Betty wooden leg dining table
I'm absolutely happy with my purchase, the delivery was quick and the table looks stunning, I would recommend it to anyone who wants to buy it
Happy with quality & service
Originally ordered the wrong size tables and Decofern made the return rather simple. Happy with the look and feel of the tables. Thanks again for good service and product.
L❤️VE!
The quality exceeded our expectations, assembly was easy and the it's aesthetically pleasing! Absolutely perfect size for our apartment. Couldn't be happier!